Custom Animal Portrait Rectangular Glass Pendant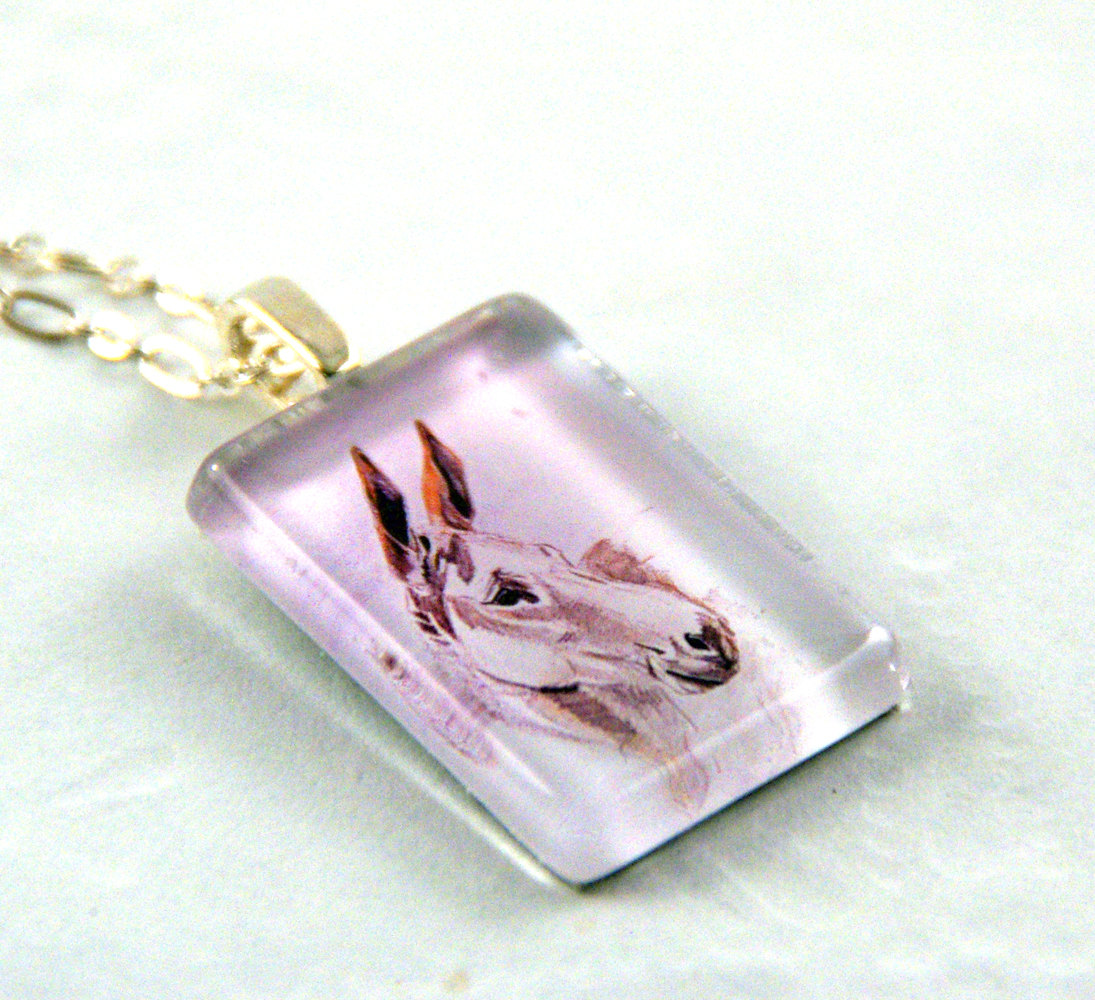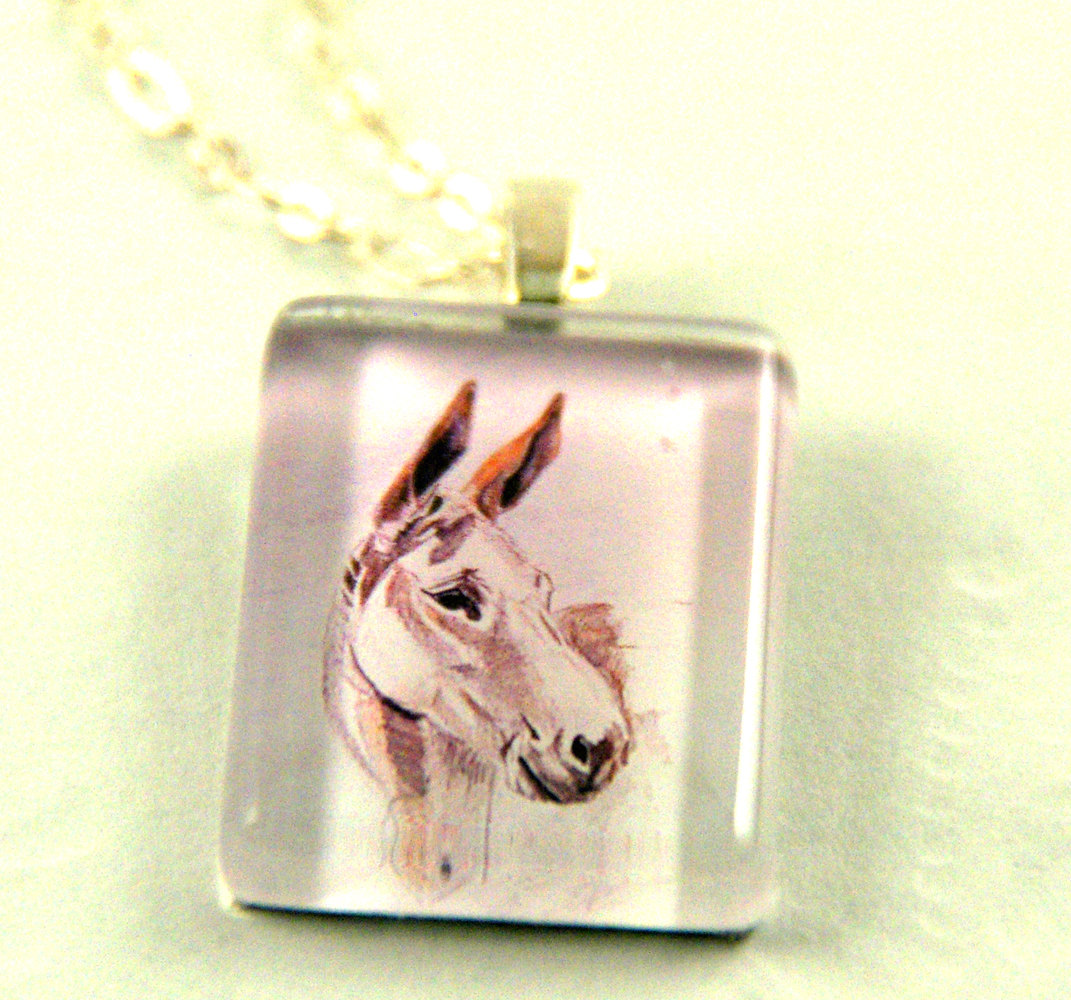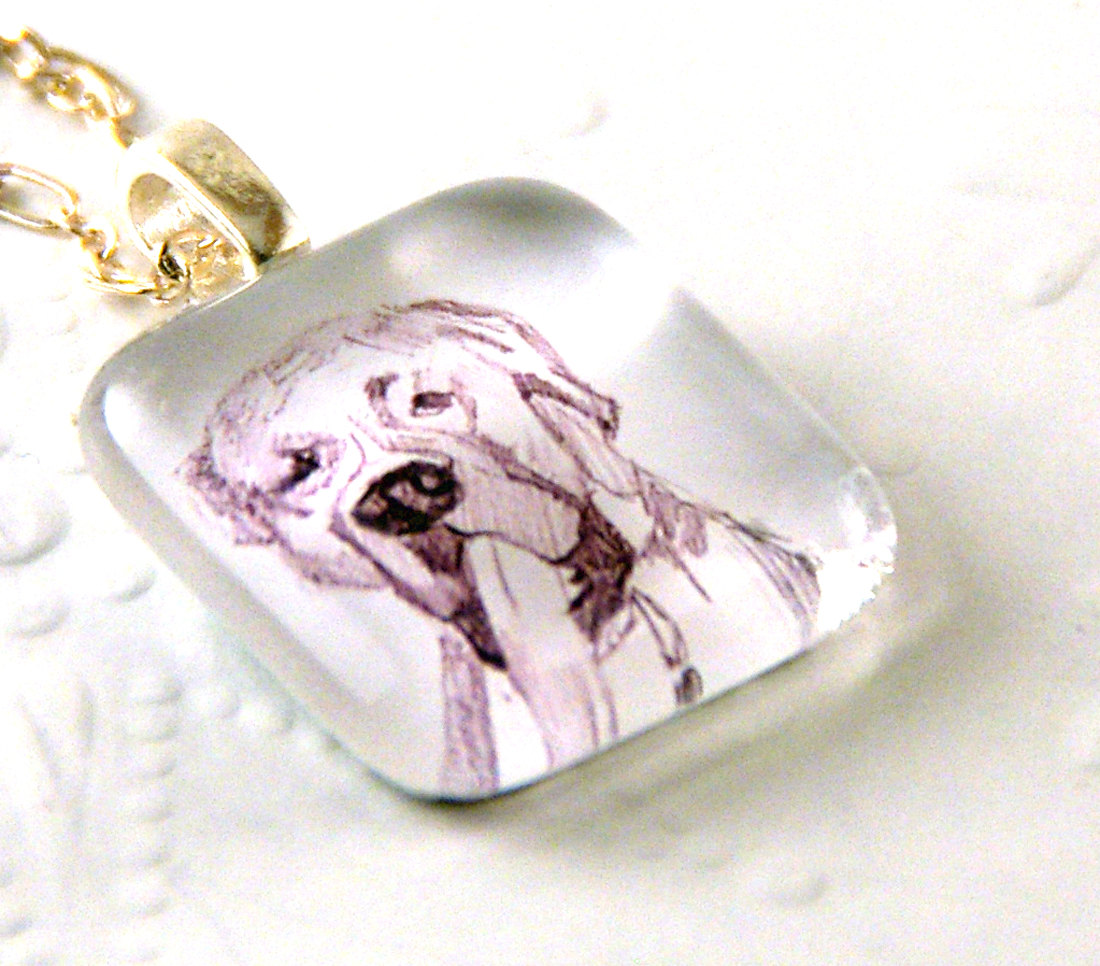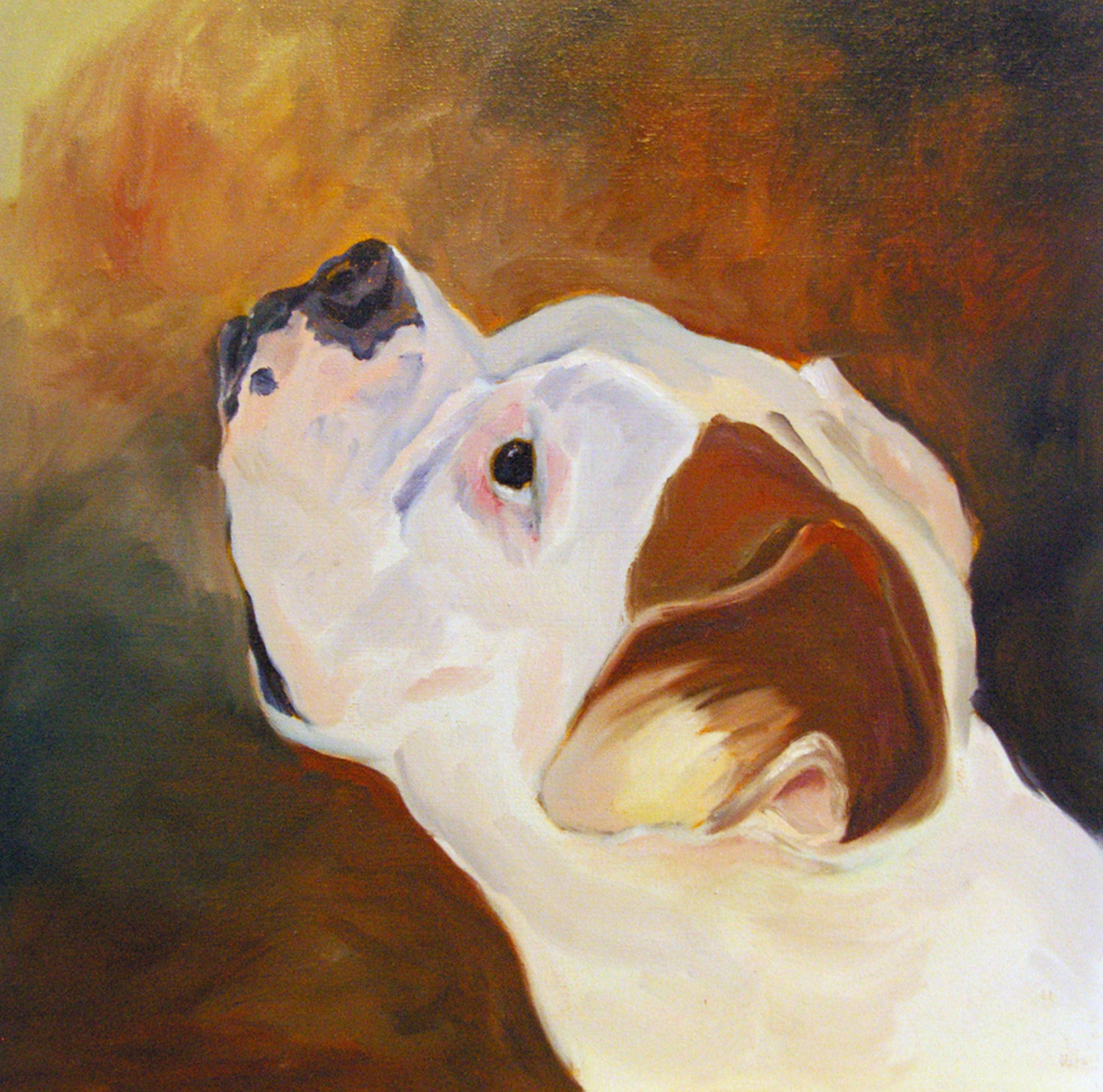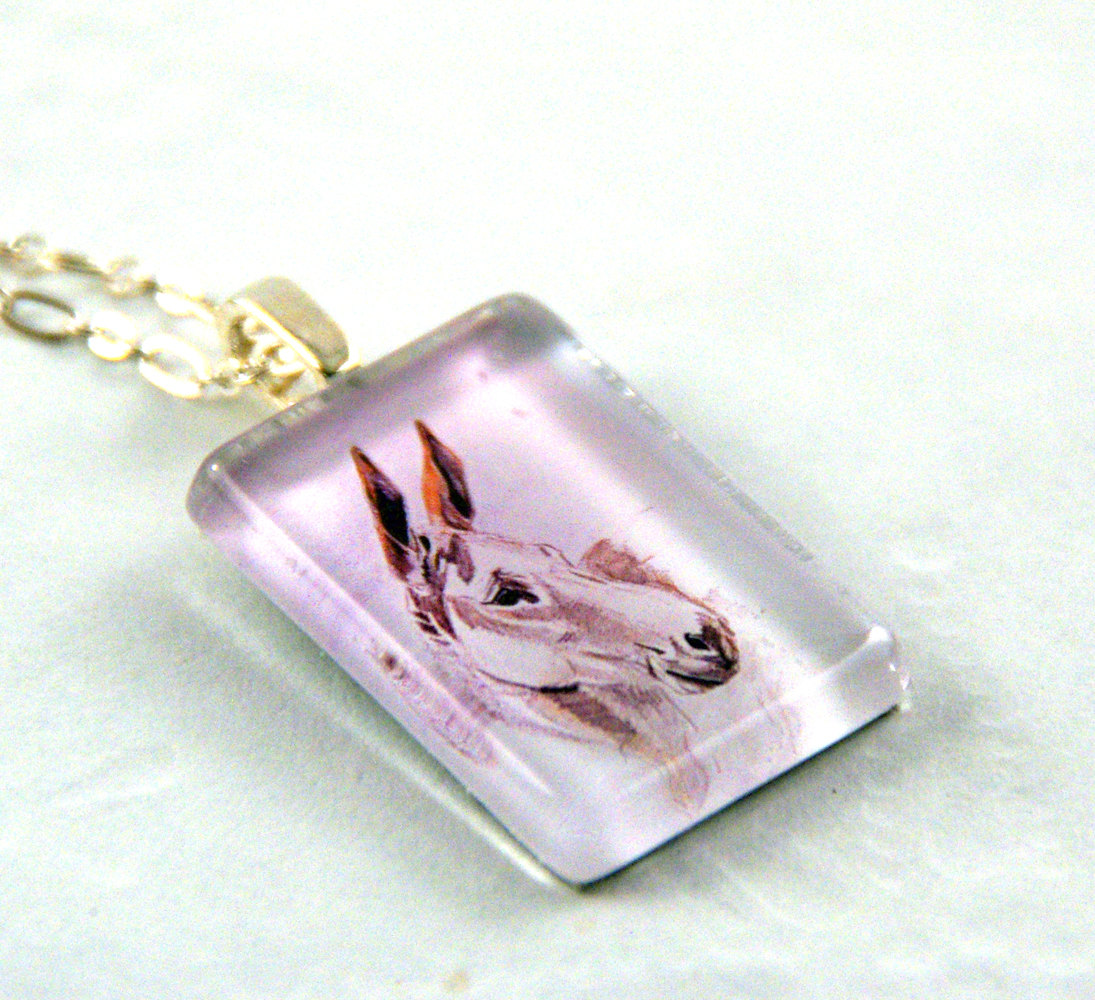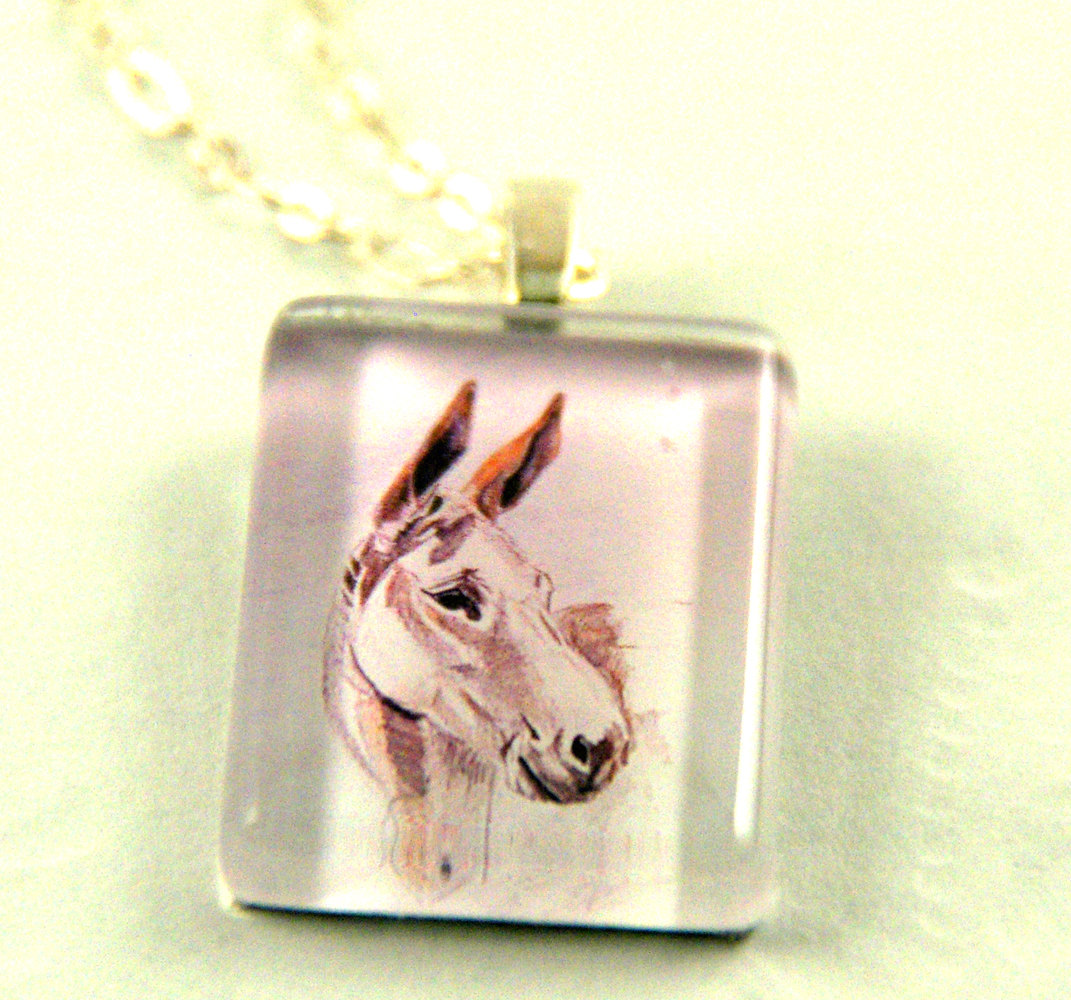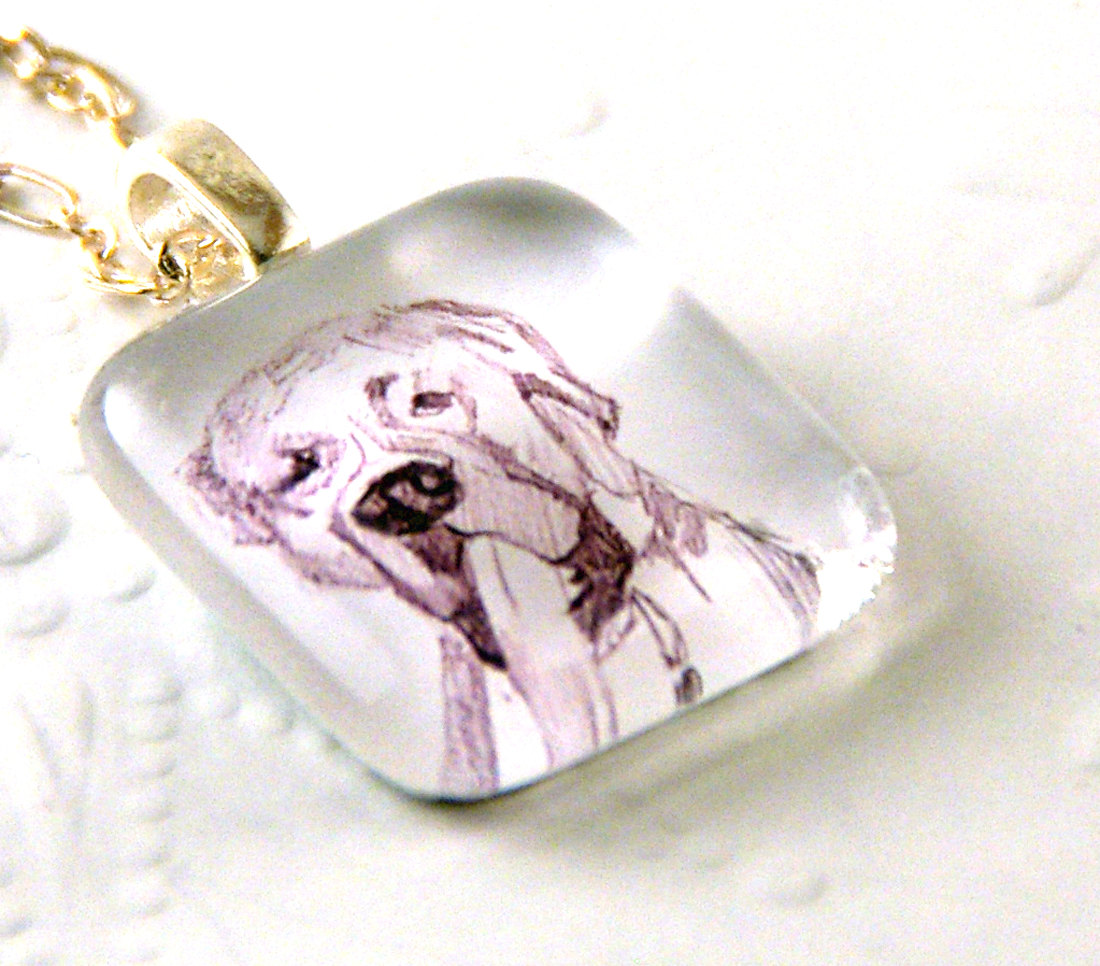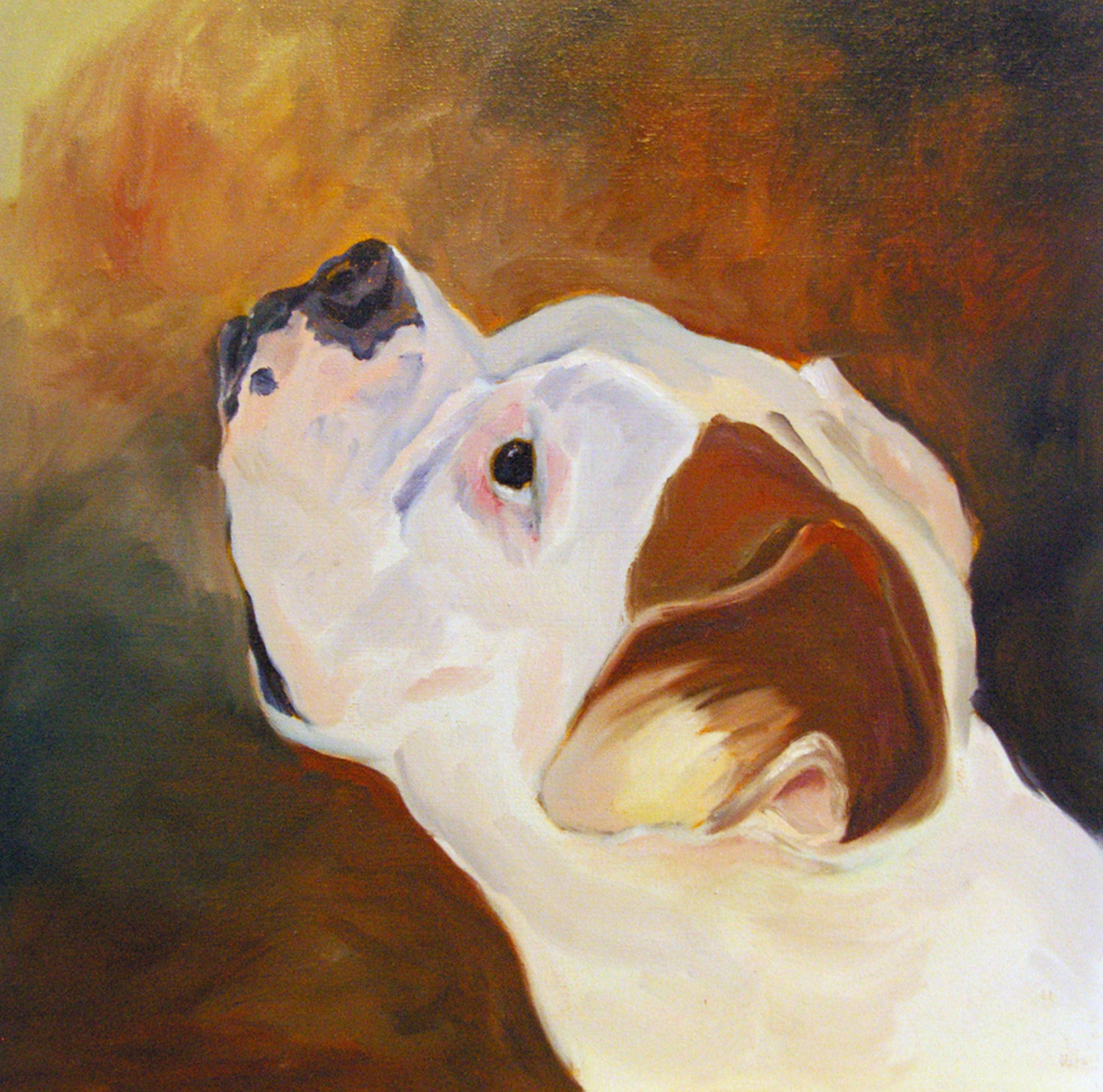 Custom Animal Portrait Rectangular Glass Pendant
It's not just about the dogs and cats, we love our other animals as well! Do you have a different animal that is the love of your life? This pendant is a lovely way to show how much you care! Also a personal gift others will always treasure.

This image is a representation of what your custom black and white pencil portrait can look like on a glass pendant. All you need to do is send me a picture of your animal and I'll work up a sketch! After the image is complete, it goes onto your necklace.

Please send the image you want to see on your pendant, I cannot change expressions or angles. High resolution photographs are best.
This pendant is handmade using archival inks and papers. The image is placed under glass, backed with a silver leaf layer to maintain the integrity of the image, and sealed with a water resistant sealer. The necklace is ready to wear including a 20" silver plated chain.

You will also receive the 5X7" matted completed drawing.

TITLE:Custom Pencil Portrait Rectangular glass pendant necklace
MATERIALS: Crystal clear glass pendant, archival ink and paper, silver bail, silver leaf, silver plated chain.

Shipping will occur within two weeks from placing your order. If you need a rush for a special occasion let me know! All items are shipped to ensure your purchase arrives safely.

Care: All pendants are water resistant, but NOT waterproof. Please remove before swimming, showering, etc. These are not intended for young children.

Customer BoxerSoul says:

My Boxer Girl pendant arrived today and I swear it was like Christmas. I couldn't wait to get it open and put it on! It was packaged beautifully and I would certainly recommend Evelyn to anyone! Thank you so much! Smooches to Abby and Johnny.
8/18/2010

Copyright Evelyn McCorristin Peters, 2015
Please note: all images are copyright protected, the buyer is not entitled to reproduction rights. Please do not print or reproduce my work without permission. The purchase of original art or a print does not transfer copyright. All rights reserved and retained by the artist. Thank you!
Please take a moment to submit your pet's photos!
If you aren't ready right now you can visit my contact page where there is a button on the bottom of the page that says "SUBMIT YOUR PHOTOS HERE".
CLICK ON THE BUTTON BELOW TO UPLOAD YOUR PHOTOS