What a fantastic time at the opening of my solo show Old Dogs & New Tricks! Thank you to everyone from the gallery who helped out! A special shout out to Kate Johnson from Boxer Rescue Angels of Florida for taking photos at the Marvelous Mystery Mutt Tour Bus, we raised $35 for the rescue! And also to my friend Jean Blackburn who manned the dessert table!
I had a terrific time and was so surprised by the people who showed up. I saw fellow artist Michelle whom I met at last summer's Creative Capitol workshop and a old co-worker of mine and his wife from my days at Hagenbeck Wallace, the prop shop for Ringling Brother Circus.
Future Barking Dog Creations Studio Top Model!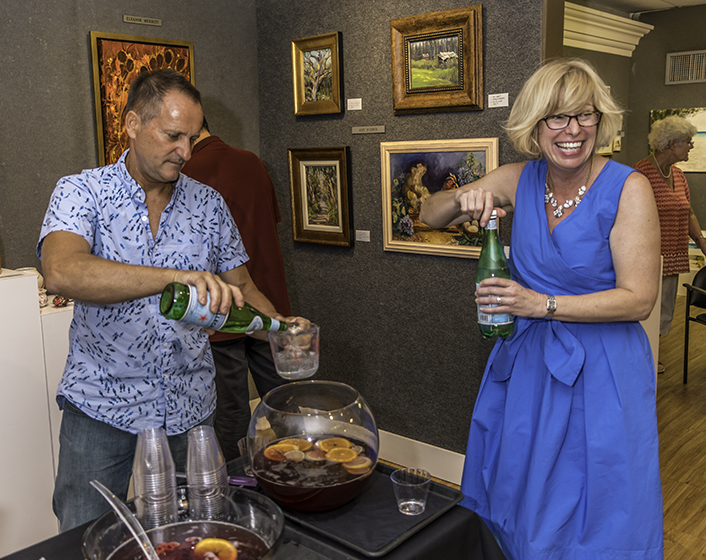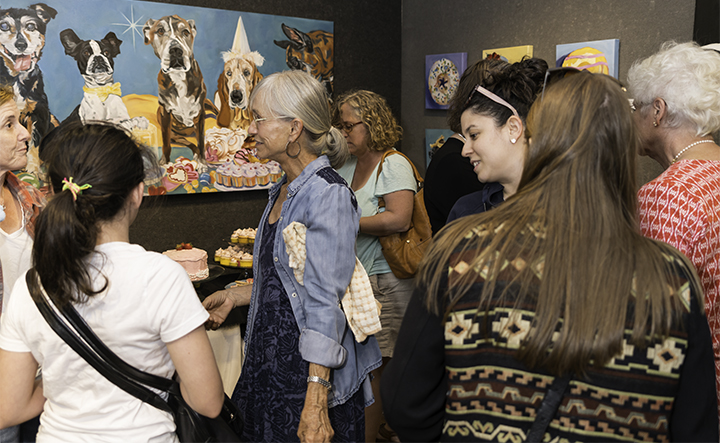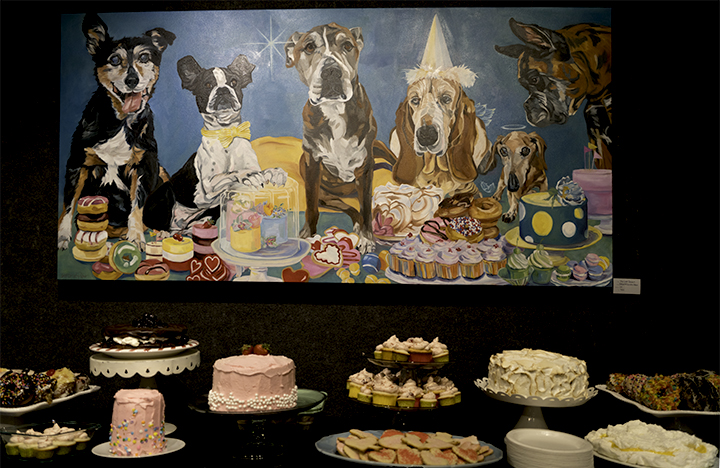 Marvelous Mystery Mutt Tour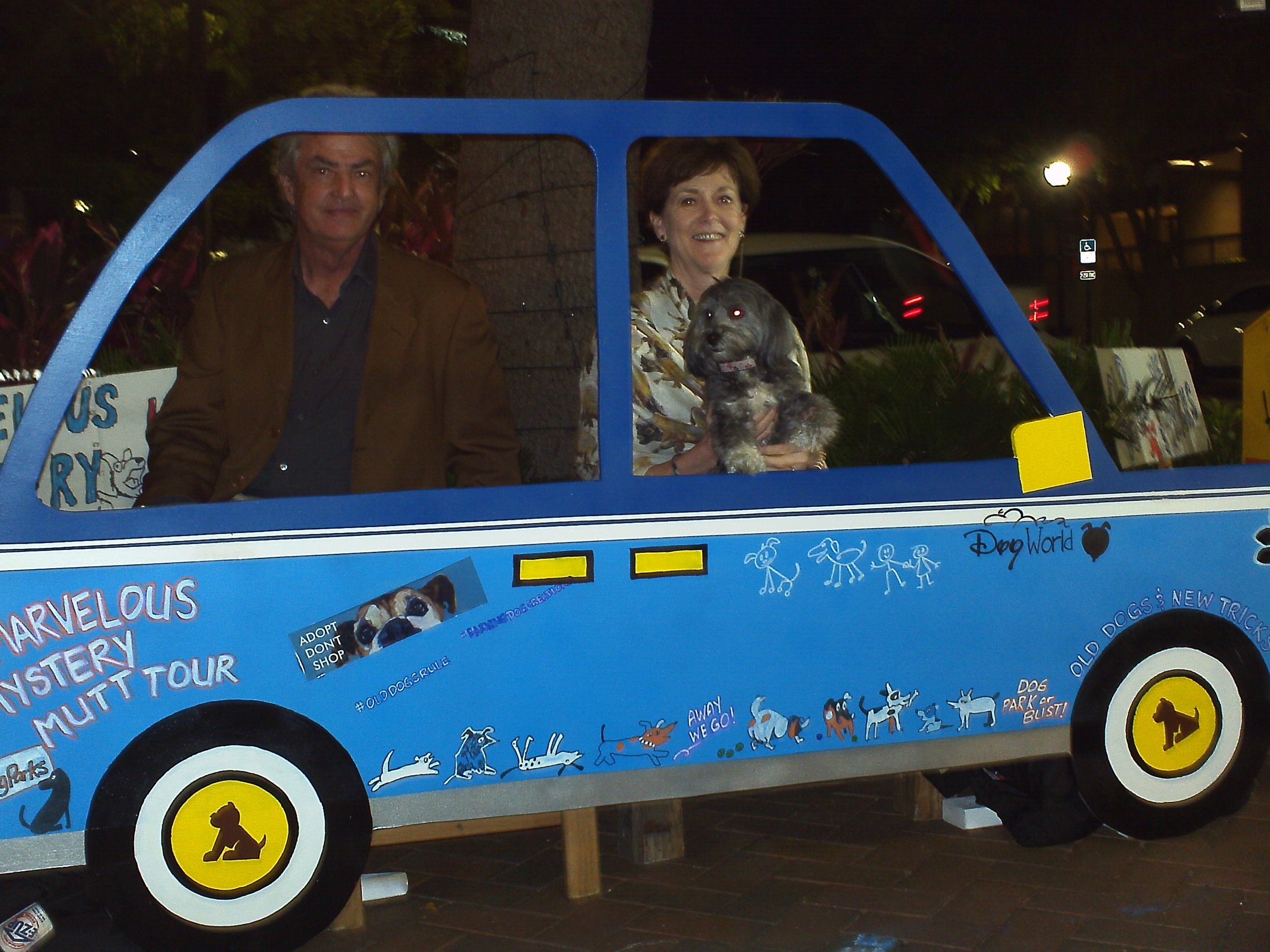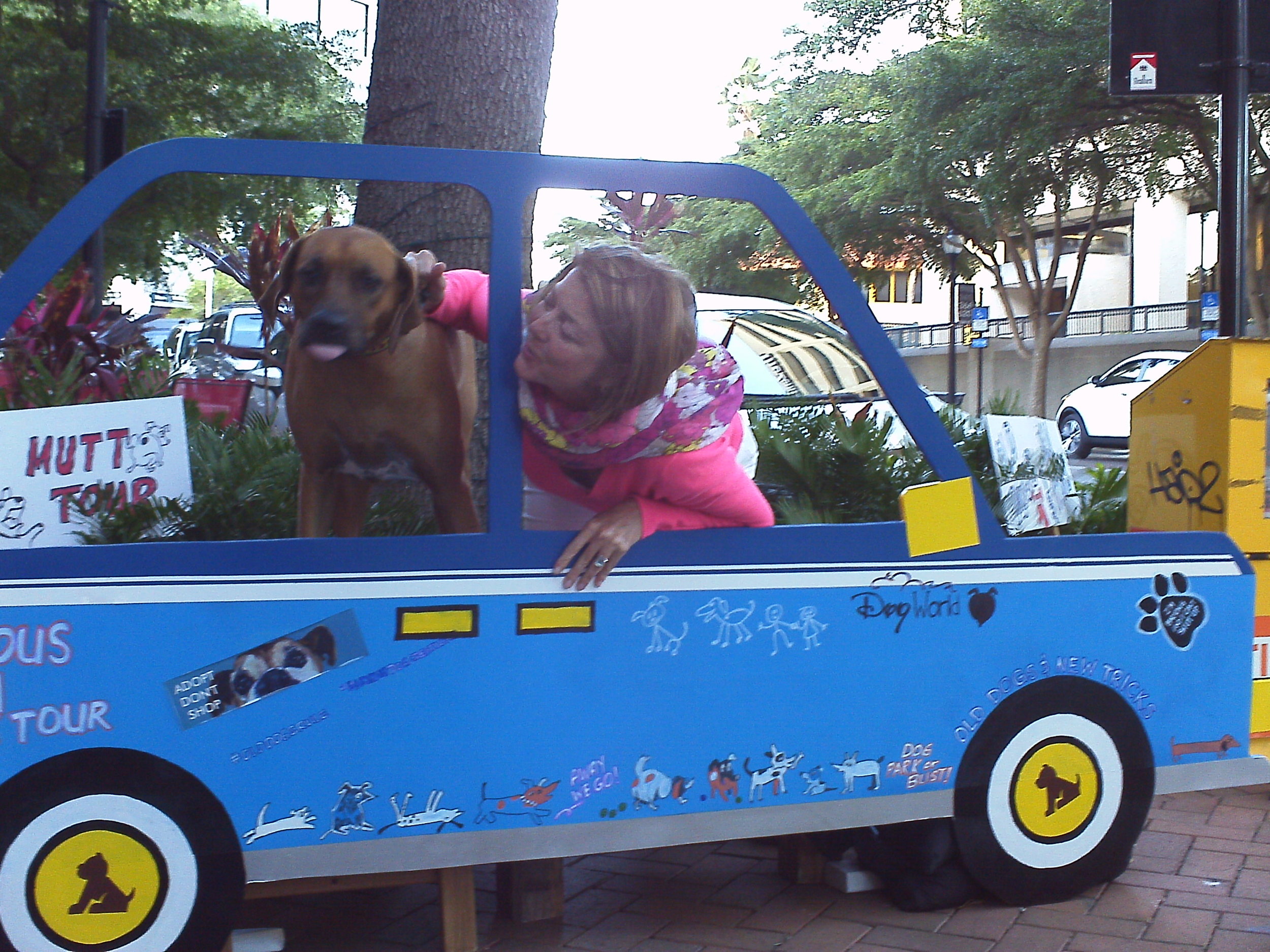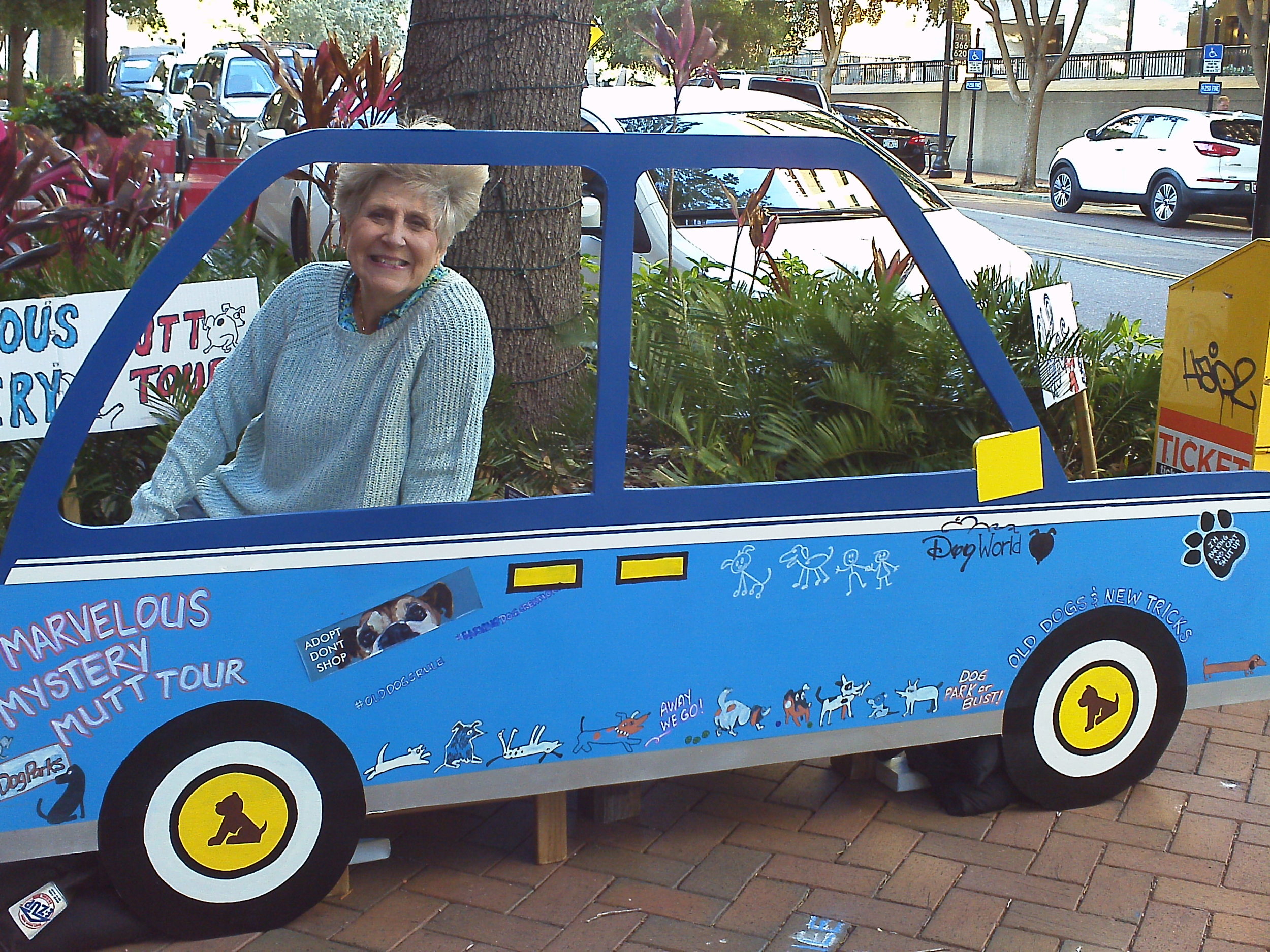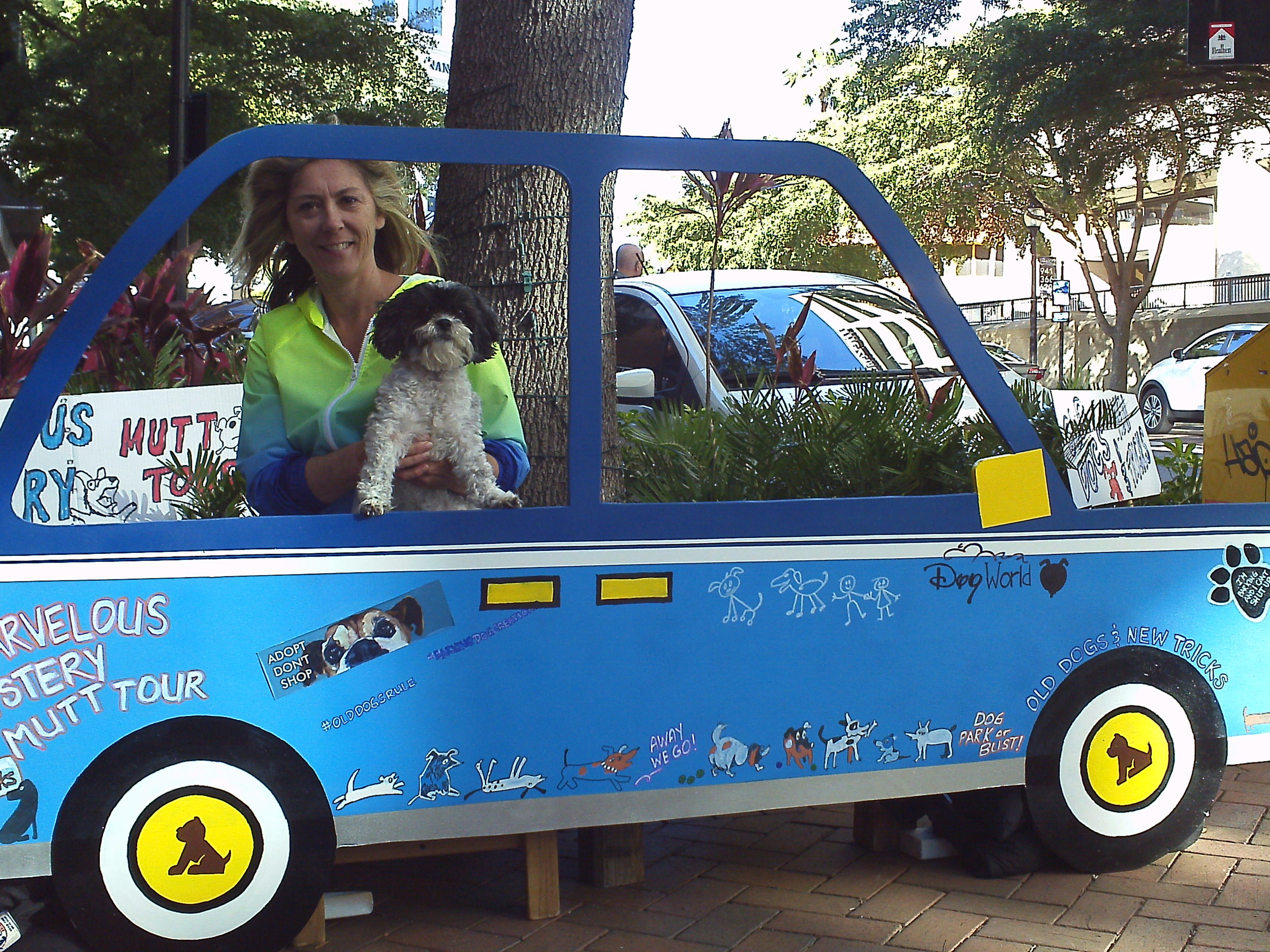 Look for my upcoming solo show at the Bird Key Yacht Club this September!